(Photo courtesy of bright MLS)
Cardinal Glen
What's not to love about a neighborhood that is tightknit, conveniently located, clean, and safe with good schools? Located in highly desired Burke Virginia, Cardinal Glen offers all the benefits of Northern Virginia living but without breaking the bank, congestion, or underperforming education options. Cardinal Glenn is located about 20 miles (30 minutes) from Washington D.C. just off I-495 between SR-620 (Braddock Rd) and SR-286 (Fairfax County Parkway.) The nearest WAMATA Metro Station to the community is the Springfield Blue Line Station, and it's a 15-minute drive (or Metro Bus ride) away. There is also a VRE station (Rolling Road) 6 minutes away. With such proximity to Washington D.C., Tysons Corner, Fairfax, Herndon, and Reston, living here makes commuting to and from the area hassle-free.
 (VRE: Jim Mullinson & Burke Lake Park)
What's to love?
The neighborhood's charm and quiet streets are a draw for many homeowners. Walking through the community, you can't help but notice that the majority of residents here take great pride in their lawns and home maintenance. Everywhere you turn, you can't help but see freshly painted shutters, bountiful flower beds, manicured boxwoods, and the mature pines and oaks that surround the perimeters and pristine sidewalks. In this neighborhood, it is not uncommon to see children on most streets playing. This area is extraordinarily family-friendly, and the neighbors are quiet, vigilant, and involved. Not just for families, Burke also attracts its share of retirees too. Cardinal Glen offers options that make it the perfect home for a variety of lifestyles, ages, and needs.
Education
The schools that service the area are White Oaks Elementary School, Burke School, and Lake Braddock Secondary school. All of the public school options here are a part of the acclaimed Fairfax County Public School system. The areas private school options include Immanuel Christian School, Nativity Catholic School, Kiddie Country Developmental Learning Center.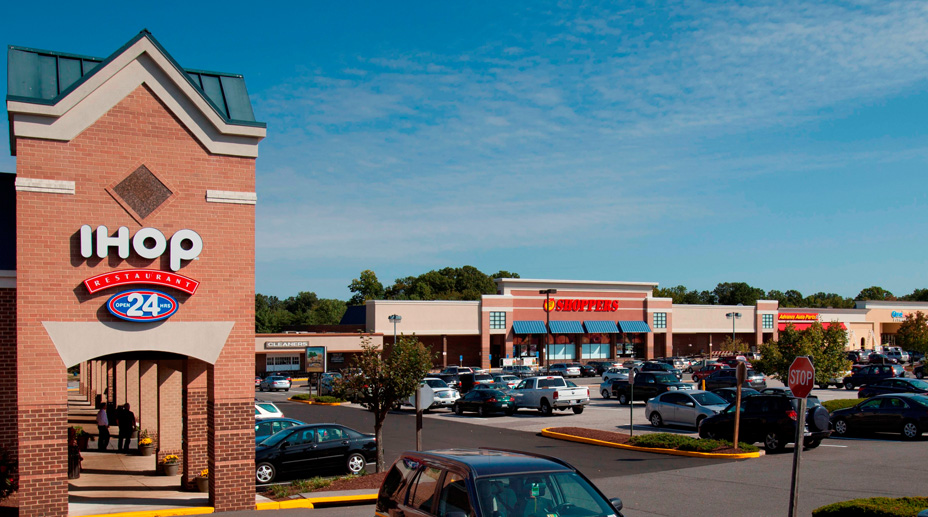 (Rolling Valley Mall: photo courtesy of Combined Properties)
Retail Therapy
The local shopping options have everything any reasonable shopper could ever want or need. Rolling Valley Mall offers anchors such as Shoppers Food, OneLife Fitness, Ross Dress for Less, Staples, and Petco only 1 mile (a 4-minute drive) away. Rolling Valley is most likely where you will go for your weekly and general shopping trips. In this shopping center, you can grab a bite on those nights where cooking may not be an option. A Pizza Hut, Sakura Grill, IHOP, and Coal Fire all await to make a quick bite a breeze.
Only 2 minutes down Old Keene Mill Rd, Burke Town Plaza is also a very close option for any shopping needs that you may have living here. A well-stocked Safeway anchors the Plaza, and there is also a CVS Pharmacy, Hallmark store, gas station, and bank here. The restaurant options are Rafagino, Beijing Tokyo, Glory Days Grill, and McDonald's.
A little further away, there is Springfield Mall. At Springfield, you can indulge in more fashionable shopping trips. Here, the retail options include JC Penny, Anne Taylor LOFT, Nordstrom RACK, and Macy's. There are also delectable dining options at Springfield that are sure to please. Maggiano's, Chuy's, and Yard House are just a few of the local favorites that await.
All of these options and more await you here in Burke. So, if you're looking for the perfect subdivision, Cardinal Glen is a little slice of Americana in the shadow of the Nation's Capital that's ready to woo you with all the suburban charm NoVa has to offer.